Annotation for Collaboration.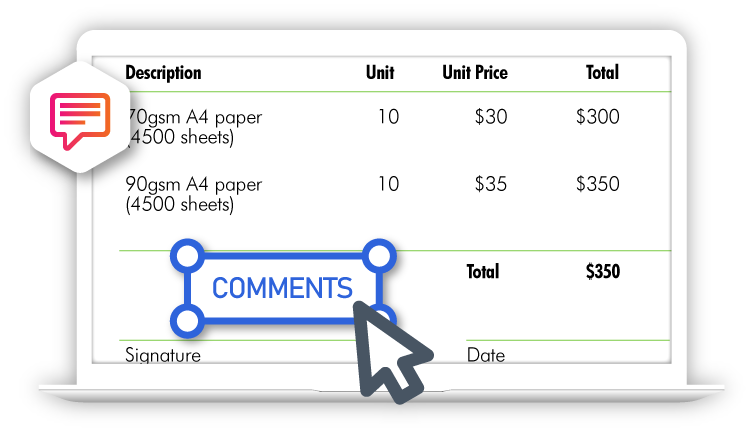 Collaboration is a crucial aspect of the educational process, and Efflux offers a variety of annotation tools that make it easy for educators and students to work together. With the ability to add comments, highlight text, and draw shapes and lines directly on PDF documents, collaboration is seamless and intuitive.

Educators can provide feedback on student assignments, while students can share their ideas and feedback with their peers. With real-time collaboration features, students and educators can work together in real-time, making it easy to discuss and resolve any issues that arise. Efflux enables simple and effective collaboration, allowing educators and students to work together in a way that's both efficient and productive.
TWAIN Scanning.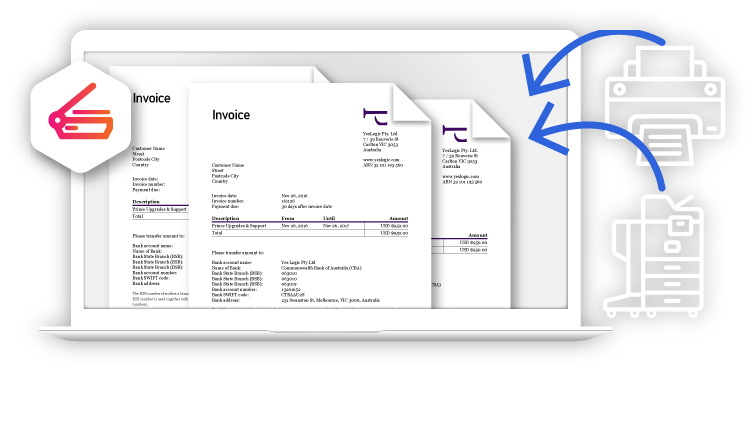 Efflux allows educators to easily scan documents with any TWAIN-compatible device, making it easy to digitize paper-based materials and incorporate them into digital workflows. With support for a wide variety of devices, including scanners and cameras, educators can quickly and easily capture high-quality digital images of paper documents, ensuring that they are accessible and easy to manage.

Our software also includes advanced image processing features, such as automatic image enhancement and de-skewing, which help to ensure that scanned documents are clear, legible, and easy to read. Scanning documents is simple and intuitive with Efflux, making it easy for educators to incorporate digital materials into their teaching materials and workflows.
Compare Changes.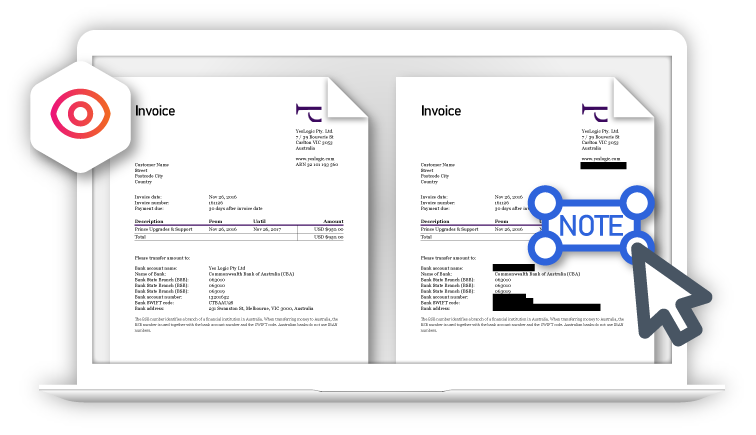 Efflux allows educators to compare the original document with the expected result after applying template settings, document toolbox, and image processing. This feature is especially useful in the education sector, where educators need to ensure that their documents are accurate and error-free. With our software's compare view, educators can quickly and easily identify any discrepancies between the original document and the final version, ensuring that their teaching materials are of the highest quality. This feature is particularly helpful when working with complex documents, such as exam papers, where even small errors can have significant consequences. By providing a visual comparison of the original document and the expected result, our PDF software helps educators to streamline their workflow and ensure that their teaching materials are accurate, error-free, and of the highest quality.
Document Composition.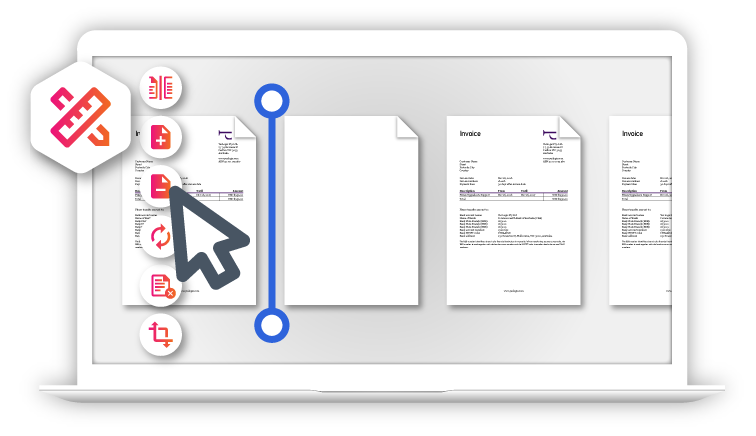 One of the key benefits of the Document Composition feature is that it allows educators to combine multiple PDF documents into a single document. This can be particularly helpful when creating course materials, as it enables educators to bring together all the relevant content in one place. For example, they can combine lecture notes, handouts, and other materials into a single document that can be easily shared with their students.